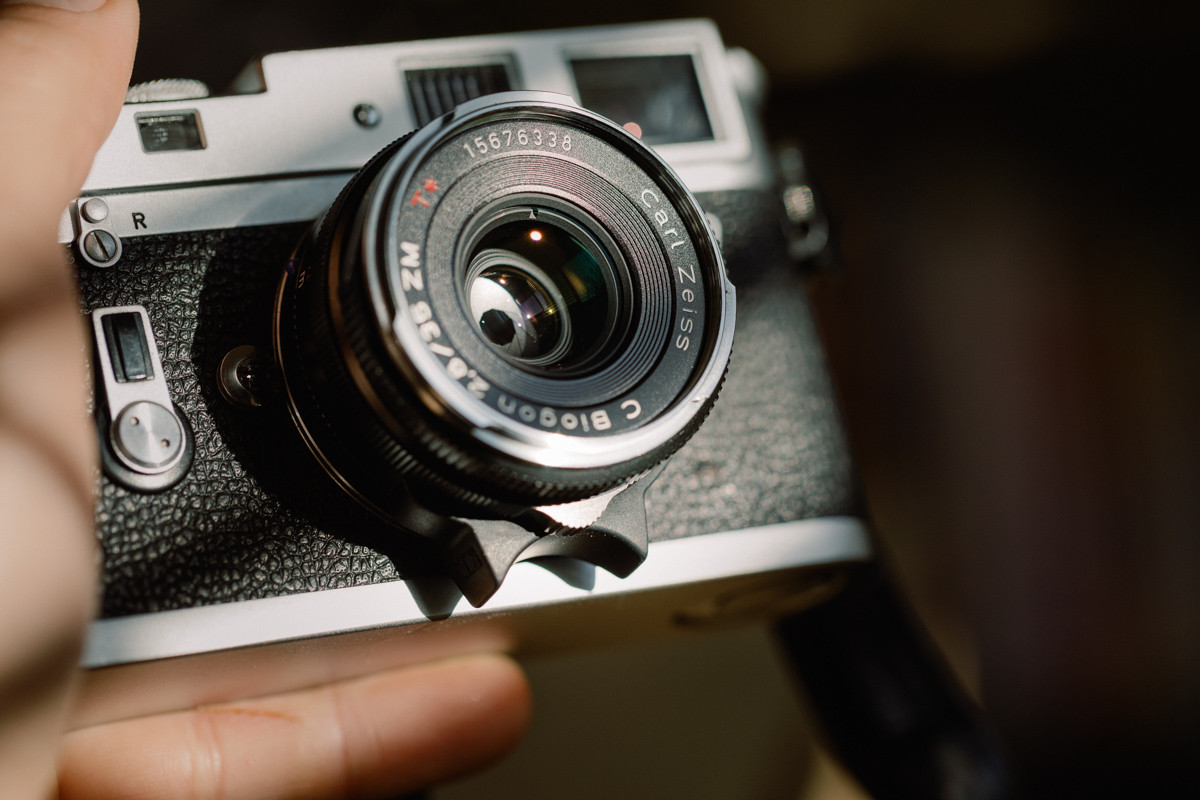 A bumpy dilemma
The majority of the Carl Zeiss ZM series of prime lenses for the Leica M system have a small metal bump on the focusing ring. As great as these lenses are, some users find the little bump a bit less useful than the concave style "tab" which is found on Leica lenses when it comes to aiding in zone focusing. This is especially applicable to wider angle primes which lend themselves to street photography, such as the brilliant little C Biogon 2.8/35 ZM, which was my first and only 35mm lens for the M4. I fall into the camp of preferring the feel of a proper tab over the small bump. Mind you the bump is actually not too bad functionally, and keeps things looking neat... but when it comes to developing a sense of focal distance by feel, I like a little bit more feel, as it were.
After looking into ways to add the tab to the Biogon, I wasn't too impressed by the options (until recently). One of the main options on the market was the "Taab", which I once came close to buying. I just didn't like the way it had to fit over the entire focusing ring, and still protrude over the factory bump unless you shave off an indent in the rubber, to some degree. Even then it doesn't look to tidy once installed, and adds unnecessary "chunk".
Earlier this year I found out that the company "7 Artisans" makes an optional add-on focus tab, designed for their own series of Leica M-mount lenses. I figured it looked right enough to stick onto the focus ring of the Biogon, so ordered one online and keenly awaited it's arrival.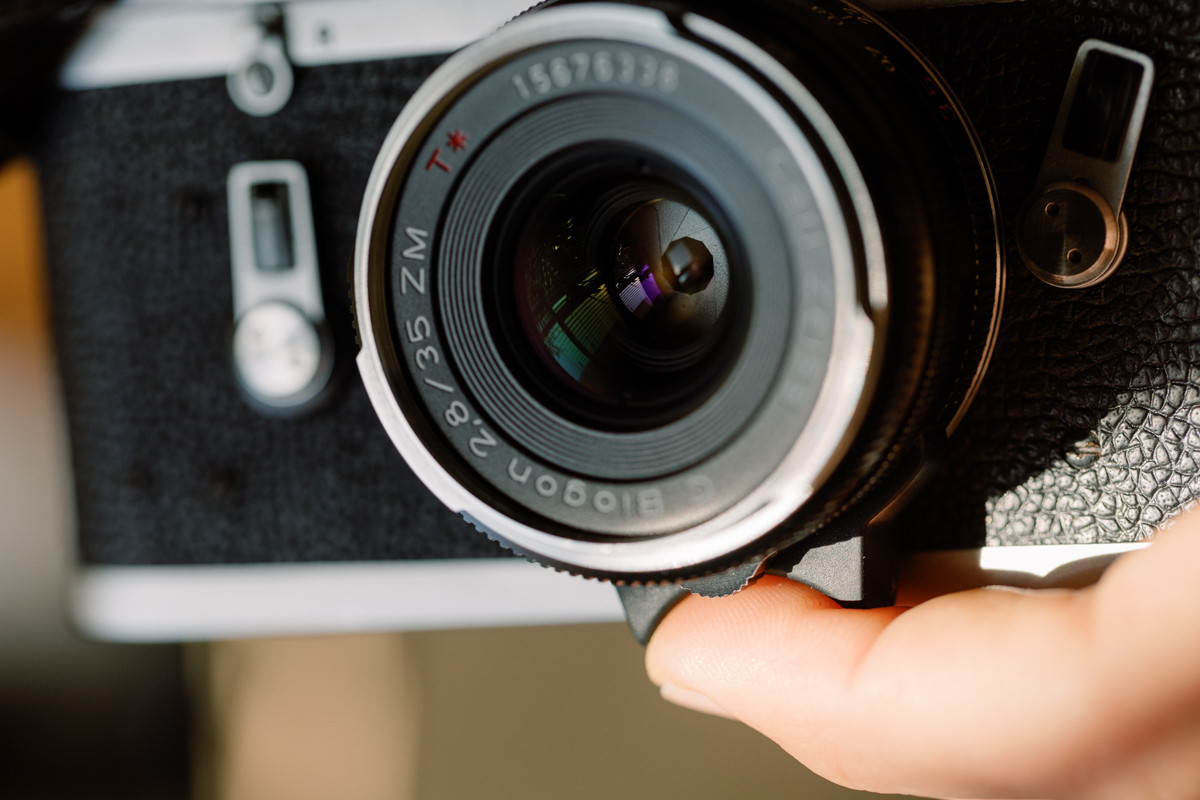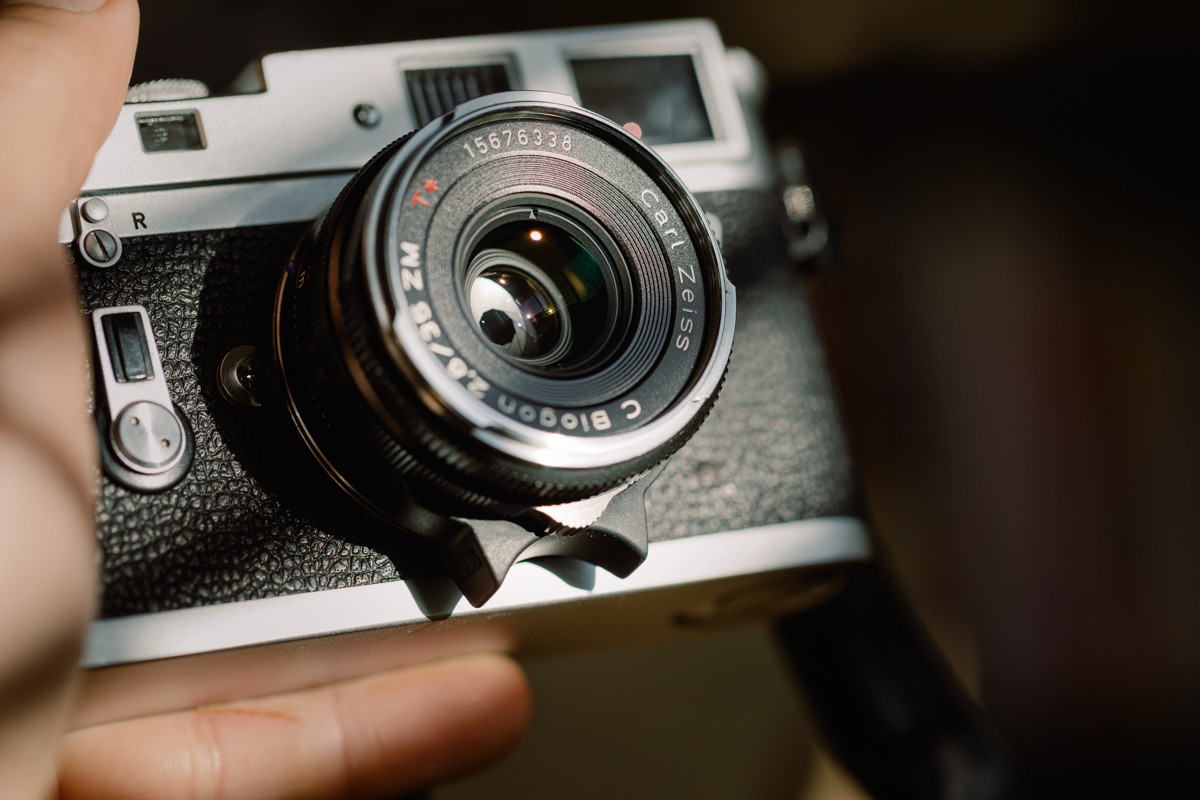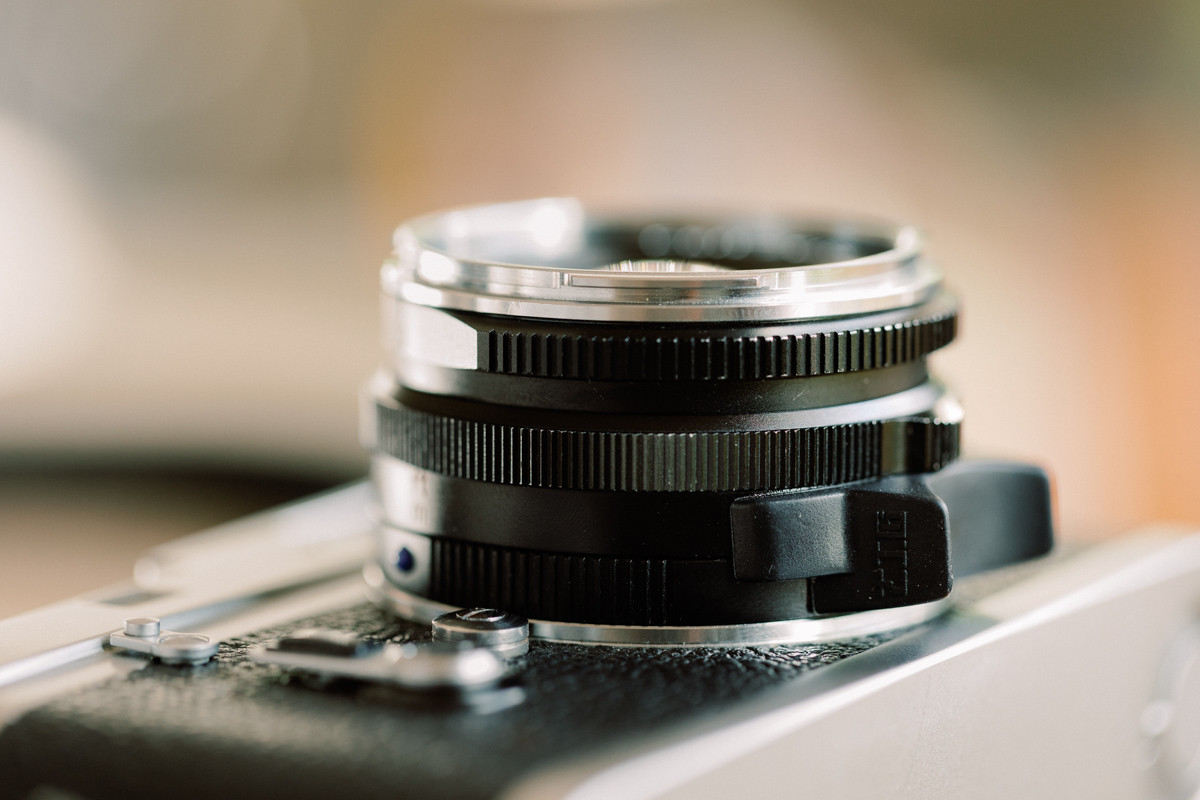 Sticking it on
Installing it is actually rather straightforward. It comes with pre-applied 3M sticky pads, and was designed to just peel and stick on to some variety of 7 Artisans or other lenses. However, the Zeiss lens design is a little different, so it needs to be mounted with some of the 3M sticky adhesive exposed, and the rest left alone. In the diagram below I attempt to show the part of the paper backing I removed (shown in red) to expose enough adhesive pad in order for it to fit neatly over the focus ring, but not onto the lens body as well. Basically, what you want to avoid is sticking the lens body to the focus ring, (unless you want to play some sick prank on yourself or a friend). The images below do a better job of explaining the process, and it makes more sense once you test-sit the tab in the appropriate spot. I used an exacto-style knife to cut the paper backing to only reveal the desired amount of adhesive, which can be marked with a pen once you've done the test-sitting. Another great thing is, at least in the case of my lens, that the curvature of the tab fits nicely with the curvature of the lens.
This modification should work for other Zeiss ZM lenses with a similar focus-ring design, but, you may need to reveal a slightly different width of 3M adhesive. Trial and error is key here, and as they say; measure twice, cut once.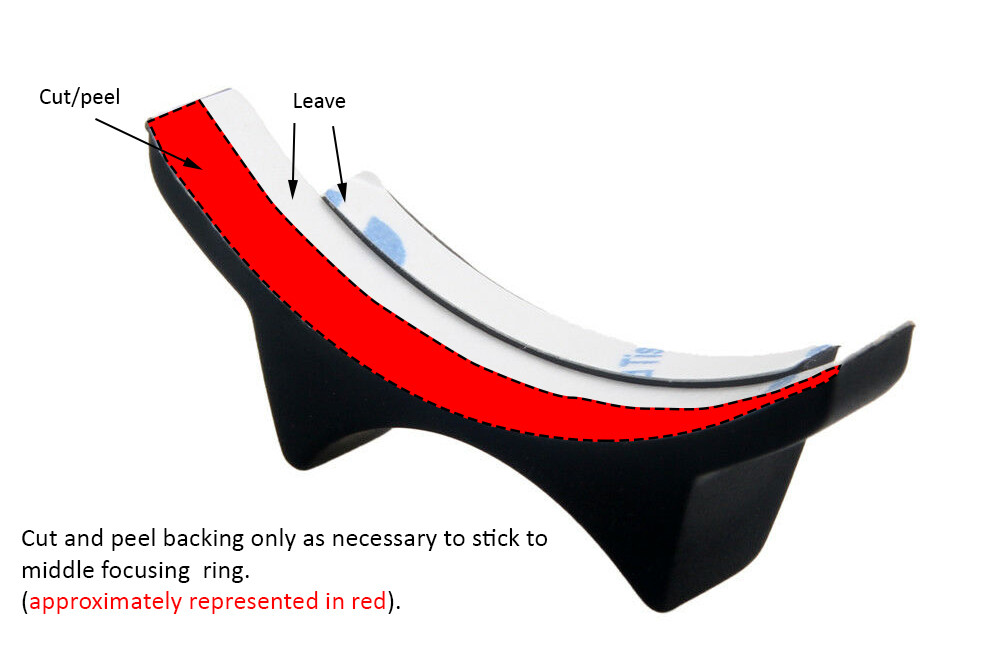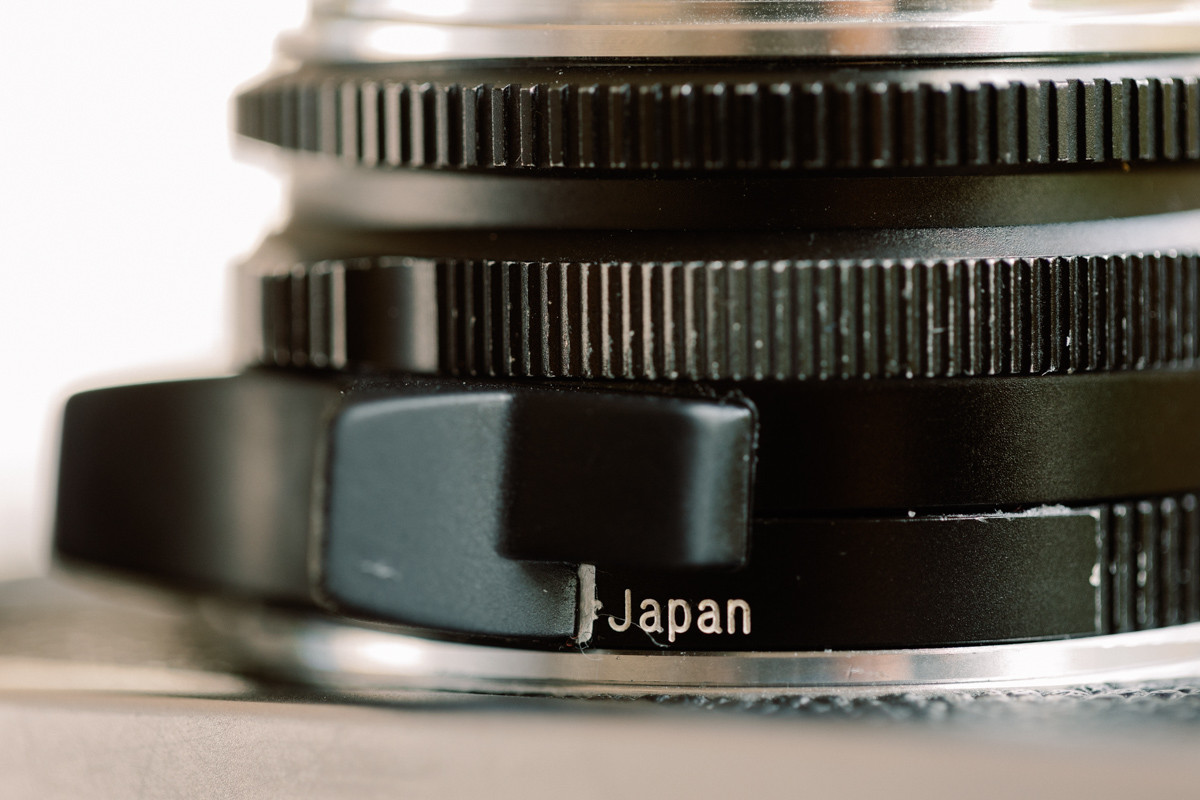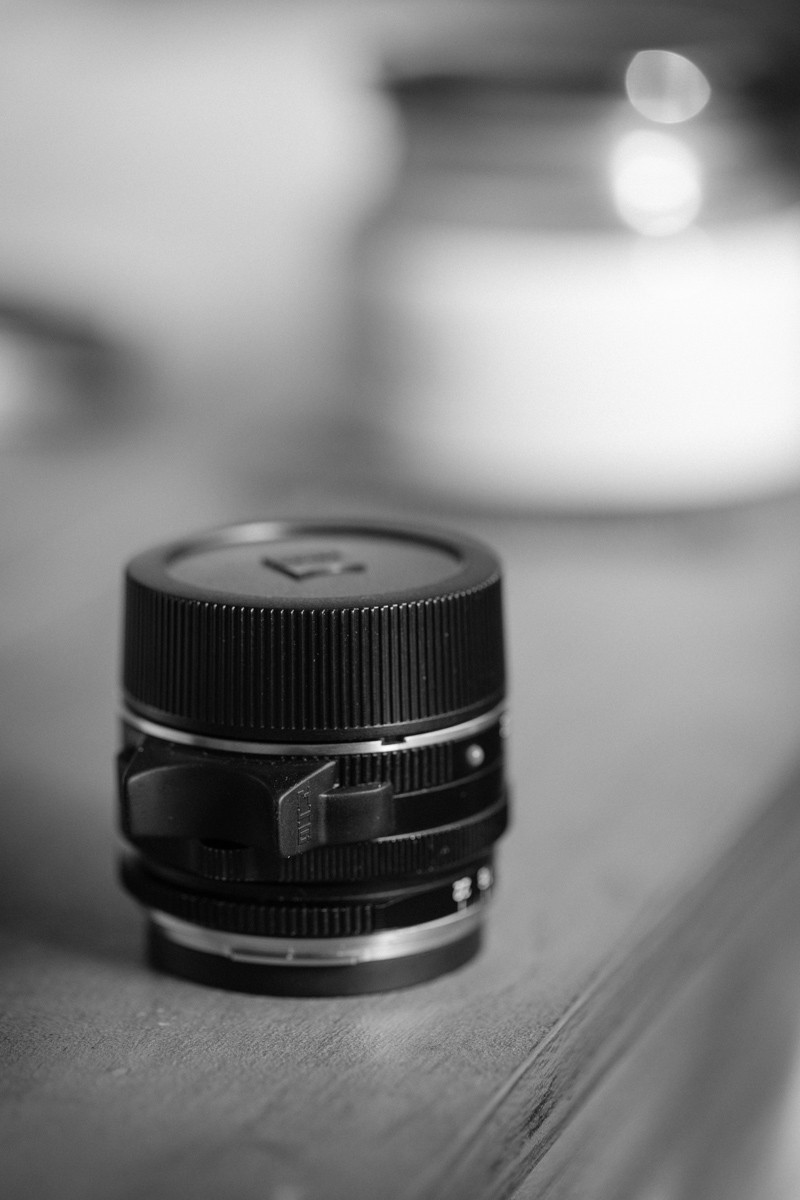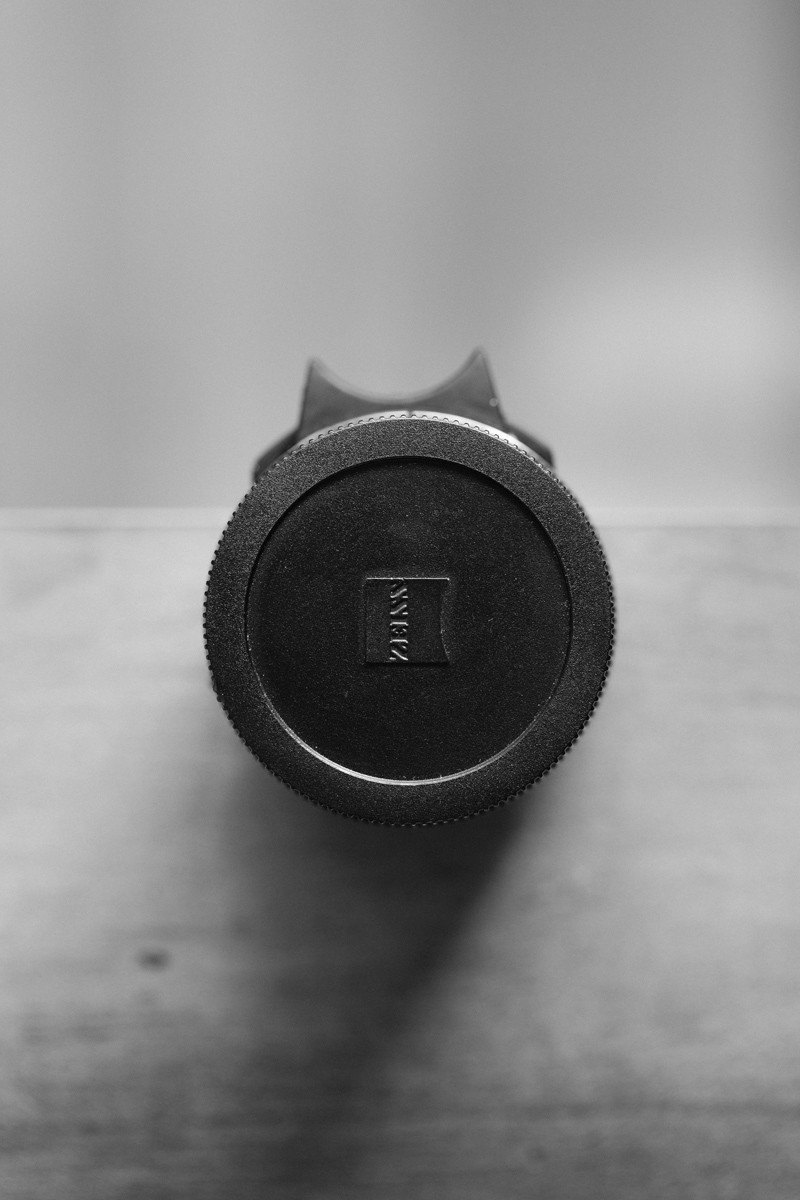 Get in the Zone
Hopefully this helps you as much as it did myself! The 7 Artisans tab feels nice in practical usage so far, and has already helped me improve my zone-focusing. It does sit a tad close to the camera body once mounted, but even with this compact lens and my big hands I found it quite nice, and much better than the bump for finding focus "zones". Perhaps another solution could be a 3D-printed custom-job, but until then I'm pretty happy with this little mod.
The tab can be purchased through my affiliate link from Amazon. Purchasing anything from Amazon through this link compensates me with a small percentage, but doesn't cost you any more. This would be a much-appreciated way to support my blog and YouTube channel!
7aritisans Lens Focus Wrench for Manual Lens. (2023 update - if sold out on this link, you can also try AliExpress and eBay!)
Thanks for reading, and happy-shooting.