Black Friday - Cyber Monday 2021
We all know film photography can be an expensive hobby, so my approach is always to take any savings I can get! Whether it's the rare discount on fresh film or bargain price on a more universal accessory, I want to try and share a few of the deals that I've caught onto in order to help you save a bit.
I will try to update this list once or twice in the days leading up to Black Friday with any new deals that I find out about, but so far let's start with a few that are worth checking out!
Shoot Film Co. Black Friday Deals
[Now - Nov 29th 2021]
I have been admiring what Mike Padua does since 2015 with his company "Shoot Film Co." and have previously mentioned the great "Photomemo" booklets amongst other fun accessories to fuel (and show) your love for shooting film. This year there are discounts between 25-40% on a range of things like mugs, clothing, and patches. The designs are great, and it's a nice way to support smaller independent businesses in the film community.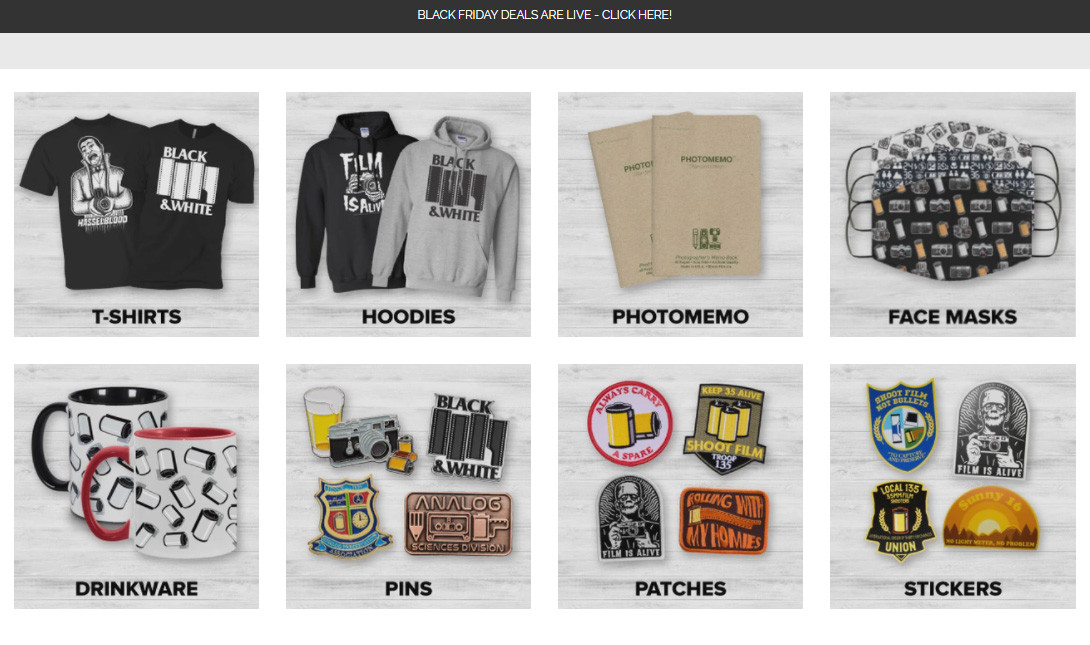 The film holder that I have been using for the past couple of years for DIY film-scanning is going on sale for the first time ever! Already good value at £90 including Worldwide shipping, the EFH-09 kit (including masks for scanning 35mm and 120) will be discounted further for the Black Friday weekend. I will update this post once the discounted price is announced! - Price confirmed at £60! Nice saving here, so don't miss this if you want one.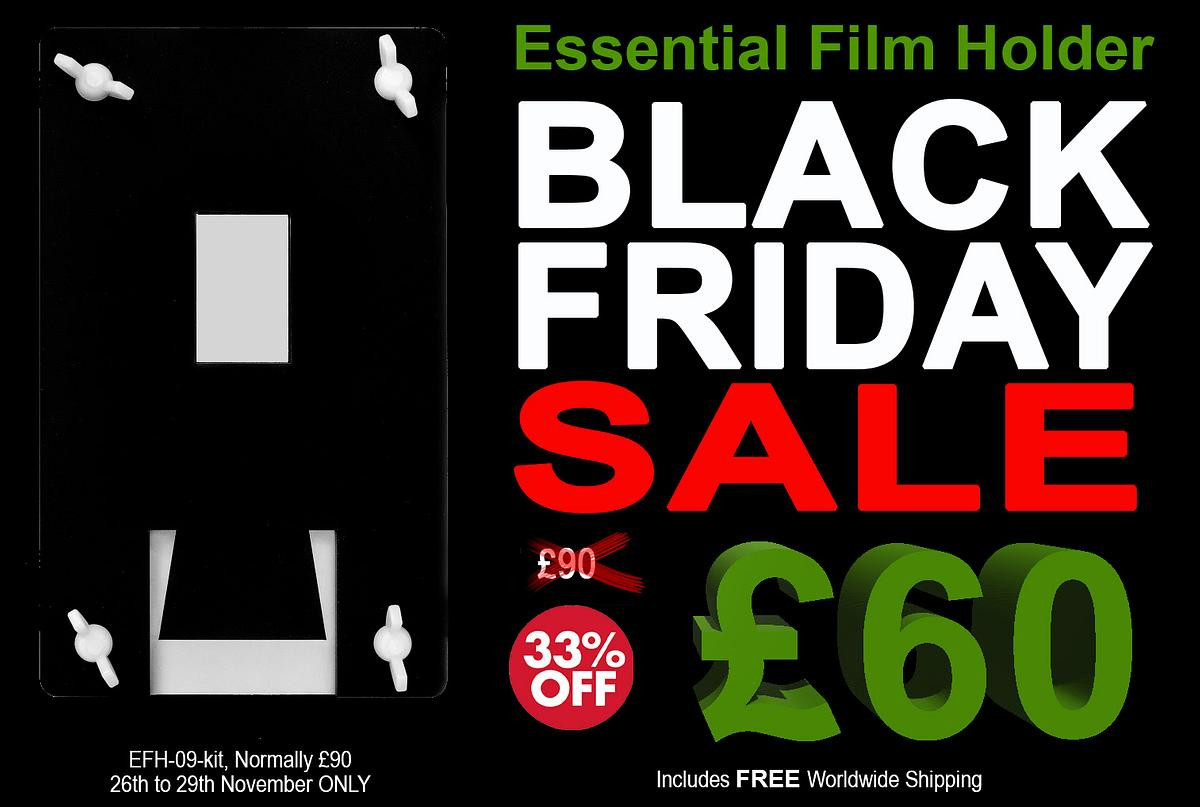 Negative Lab Pro Black Friday $10 off [dates unclear]
This is a good one if you know how rarely it happens! The maker of Negative Lab Pro posted in the Facebook group that there is a $10 discount for Black Friday this year. Follow my link to Negative Lab Pro here where you can have a free trial, and then buy the full version using the code "friday2021" at checkout!


ONA Bowery (my favourite camera bag)
Sale/clearance prices
In my live-video version of this article, I spotted and shared a deal on the Ona Bowery canvas camera bag for $109 USD at B&H Photo. That deal has since ended unfortunately, so I thought I'd share a couple of other equally good discounts on the same bag to share with you. The following two are Australian retailers; but once again, I will update the post with any new deals I find. I have been using my Ona bag for a few years now and have found it both durable and quite practical as a daily carry for street and travel photography. It fits my Leica rangefinder with up to 3 lenses, spare film, a small point & shoot camera or light meter, as well as keys and other small essentials. I sometimes remove the strap and use it as an insert inside another bag such as my generic backpack or overnight travel bag.
$149AU at CR Kennedy (Crimson Colour)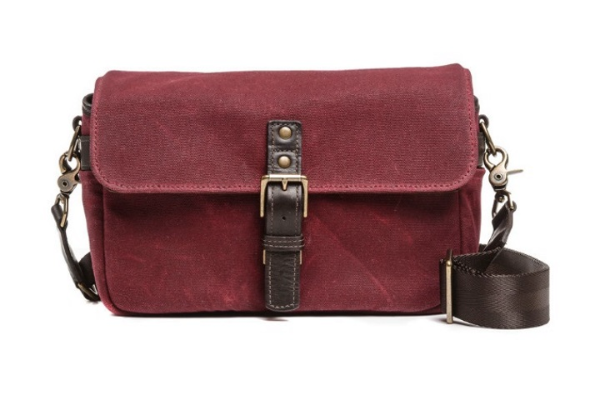 $127.20AU at Digi Direct (Navy Blue, some other colours discounted too)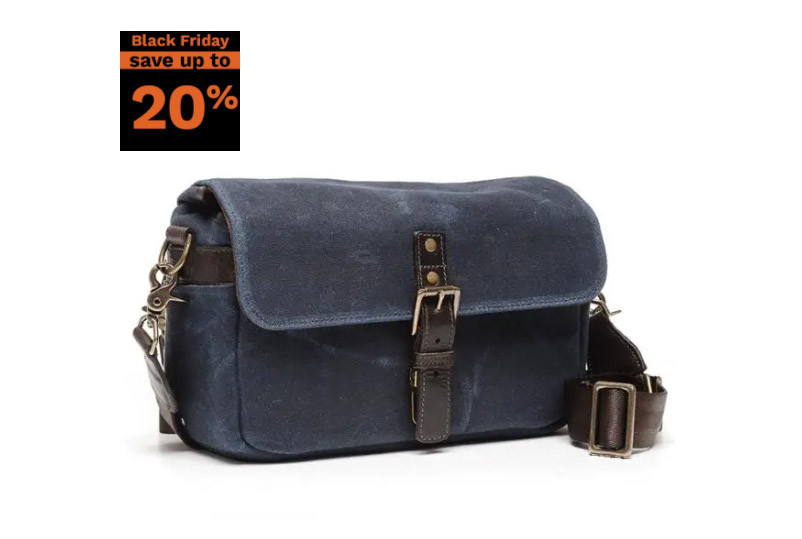 Australian Analog Black Friday Sale
[Now - unknown date]
In another sale for my fellow Aussies, we have Australian Analog with a discount of up to 40% off their second-hand film cameras. Although the original price is a bit steep on some of the inventory, there are still a few decent deals to be found, given the current market price of film cameras. There's also free standard shipping, a guarantee system, and the option to use Afterpay to sweeten the deal.
Tap & Dye "Small business Saturday"
[Sat 27th Nov]
I'm a bit annoyed about this one, because I just ordered my second Tap and Dye strap about a couple of weeks ago, even though I had a feeling a sale was coming! But, they are well worth it if you're after a quality hand-made leather strap to suit your film (or digital) camera. I've had one on my FE for about 5 years and it's aged quite nicely. I just ordered a black one for my Leica, and can definitely recommend them. The sale is a bit limited as it runs for one day only, but, it will give you 25% off any item in the store! (there's also film pouches and other accessories). The code to use is "shopsmall", or you can check out the post on the their Instagram page here for more details. Don't sleep on this one!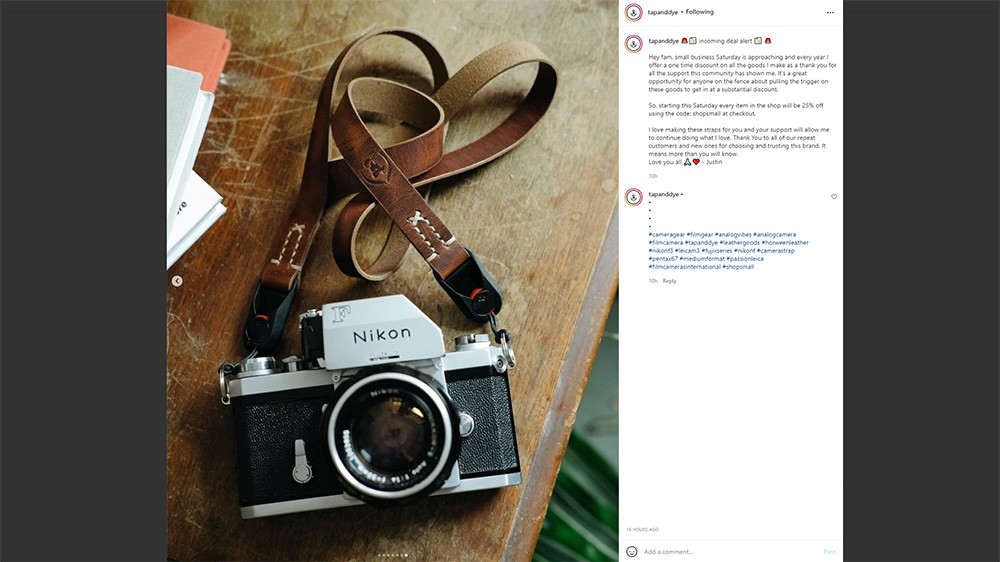 KEH Camera Black Friday 10% off
[Ends 29th Nov 2021]
I had a feeling this one was coming, and here it is. Head to KEH Camera to see the huge range of items in their inventory and save 10% using the code "BF21" at checkout. Many buyers and sellers stand by KEH as a reputable and reliable place to buy and sell 2nd hand camera gear, and they have been in the game long enough to have made a name for themselves. The grading system is accurate, and the massive range often allows you multiple options for the same item.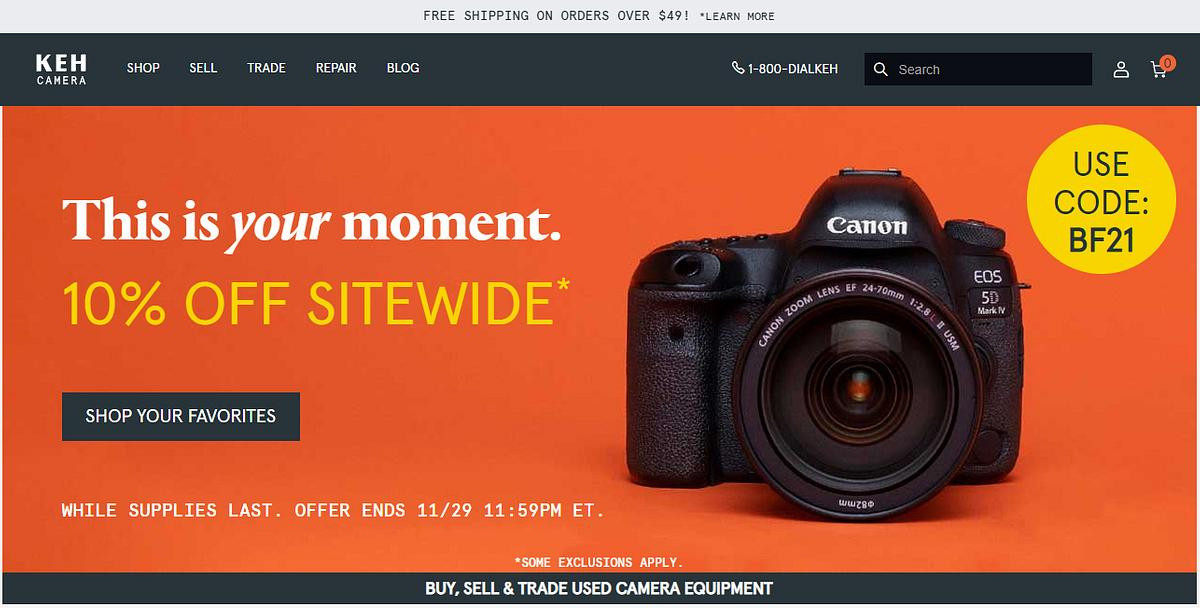 Analogue Wonderland Black Friday deals and lucky dip
[Now - 29th Nov 2021]
Analogue Wonderland is going a little bit different this year and offering a "lucky dip" bonus with every item purchased through their site over the Black Friday weekend. They also have a select range of items discounted for the sale (notably, some film stocks such as Tri-X and Portra 800!) So head to their Black Friday Deals page here, and happy film-shopping.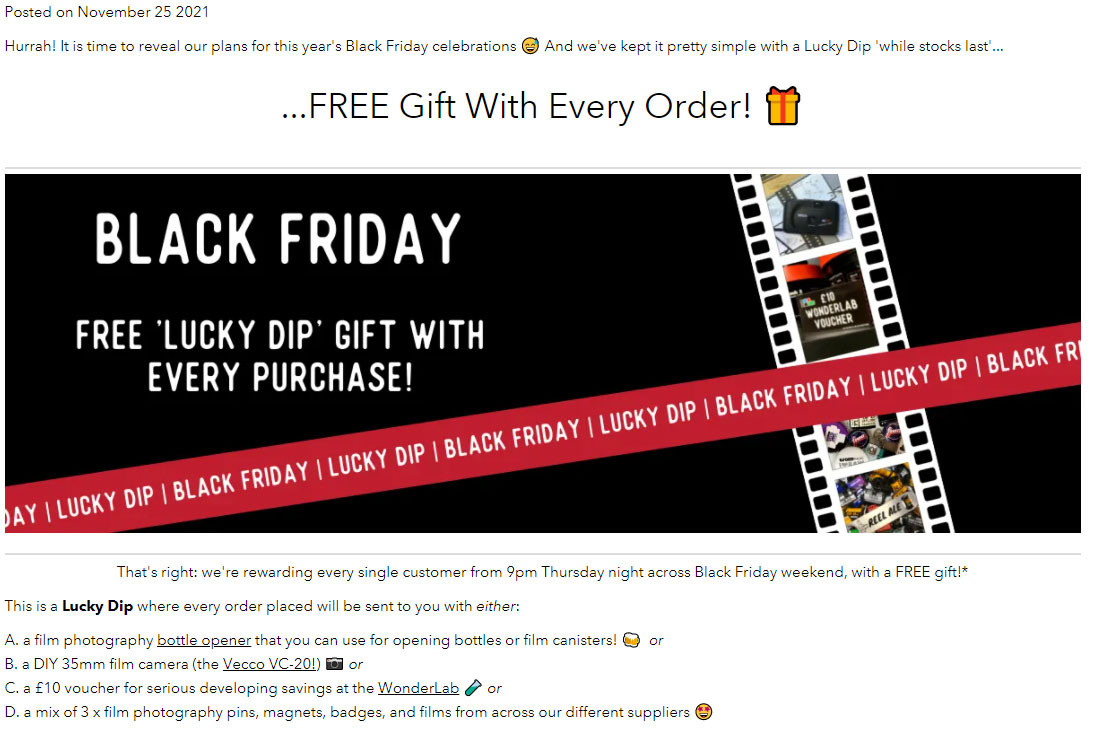 Negative Supply Black Friday Sale
Negative Supply, who specialise in a range of high-end equipment to facilitate film-scanning with a digital camera are also discounting a range of items for the Black Friday weekend. Check out their website in the "shop " section over the weekend to see the sale items. Even a small discount on some of these items is a substantial saving, so it's a good time if you've had your eye on something.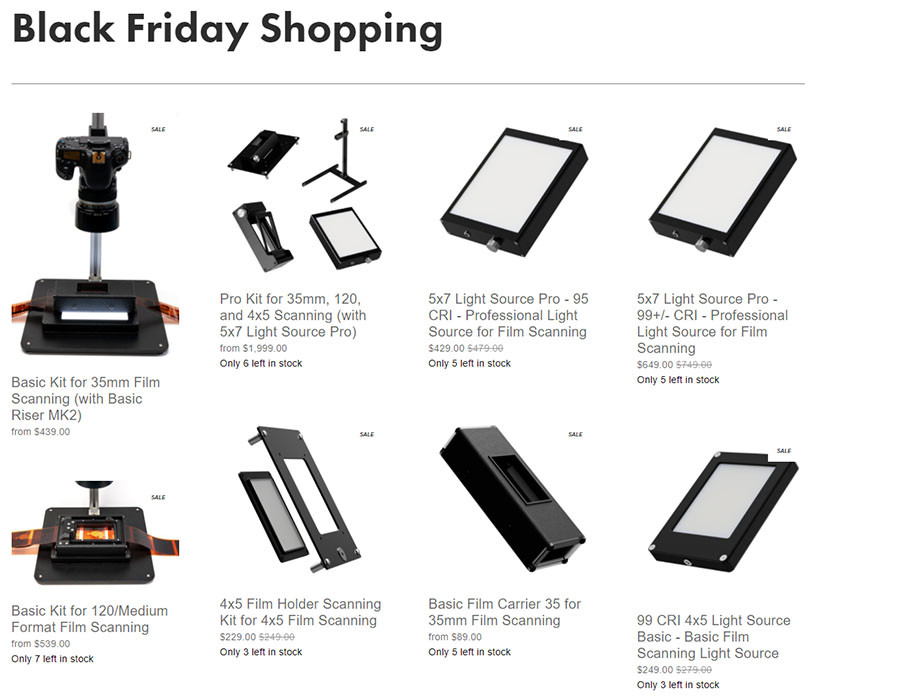 Film Never Die 10% off
[26th - 29th of Nov]
Not a huge discount, but still worthwhile if there's something you're after from Film Never Die's inventory of film cameras! Head to their website and use the code "BlackFriday10off" for the discount.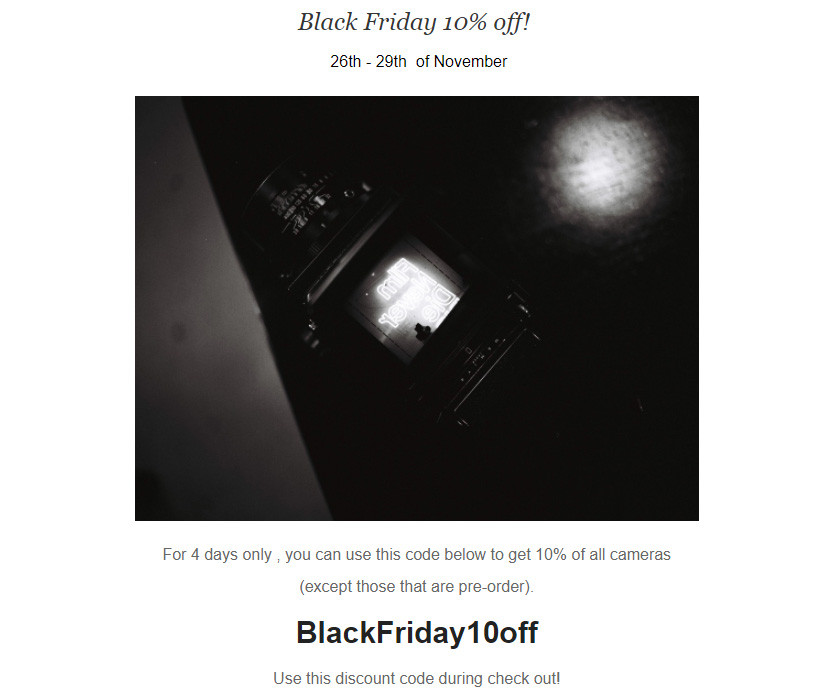 Kamerastore Green Week 2021
[Now - Nov 28th 2021]
Kamerastore's sale is called Green Week, for the reasons outlined on their site and in the image below! They are a great store based over in Finland, and have a variety of film cameras, lenses, and accessories with various percentages of discounts available. There is a huge amount in stock, so you definitely want to check this out if you've been looking for something specific!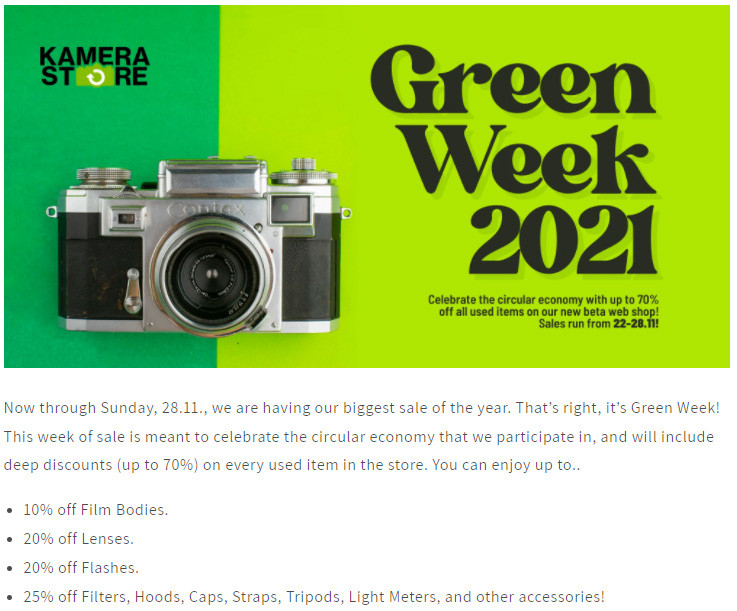 Lomography Black Friday Deals
Lomography is discounting a specific range of products through their online store here, including some film cameras, accessories, instant film products, lenses and more. This is a good time to grab any Lomography products if you've had your eye out for something particular, or looking for a good Christmas present for a film enthusiast.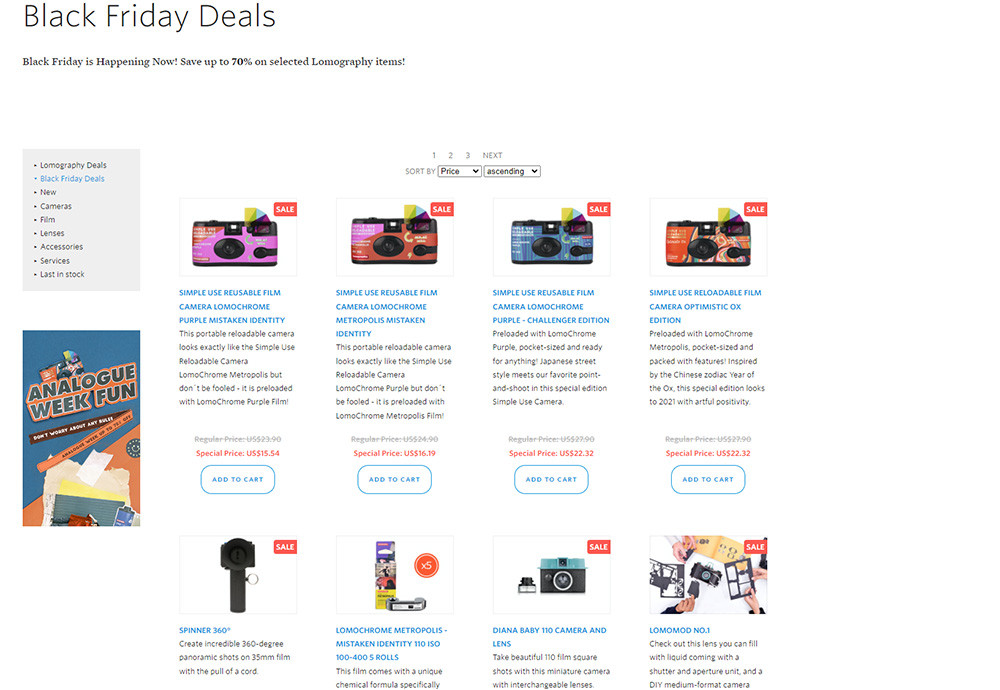 B&H Photo Black Friday Sale
[rotational dates]
Head to the B&H Photo Black Friday Deals page to see if you can find something you're after! I have been using B&H occasionally for online shopping since 2012, and the range of products is just huge. Items directly related to film photography aren't often discounted, but you might spot some in the rotation throughout the next few days. If you've been looking for indirectly related items for film photography though, such as a camera bag... there are some great deals on the site.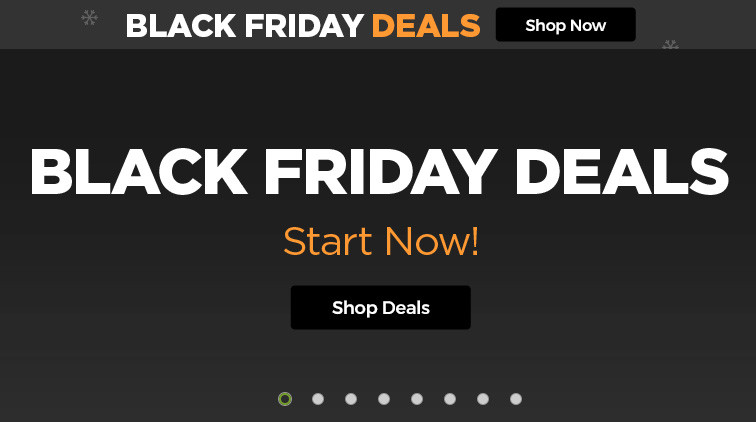 Adobe Creative Cloud
[until Nov 26th 2021]
Again, not too directly related to film photography... but most of us including myself still rely on editing software such as Photoshop and Lightroom. If you've been on the fence about the subscription price or wanting to try the whole Creative Cloud suite, it is currently discounted by 40% for your first year. Head to https://www.adobe.com/ for more info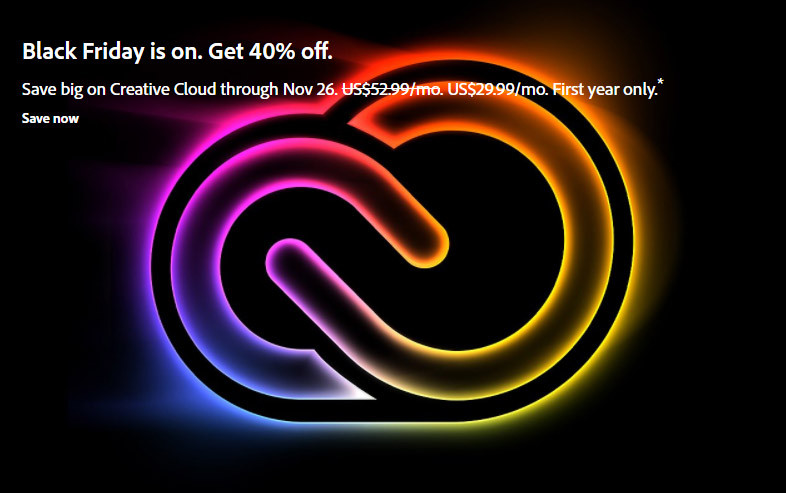 Nick Carver's Holiday Sale
[Ends Dec 6th]
One of the legends of film photography education in the online space, is running a 15% discount off his all his online courses and print orders. The latest course is especially useful for film photographers, being a comprehensive series of lessons on manual light metering. Head to Nick's Website here.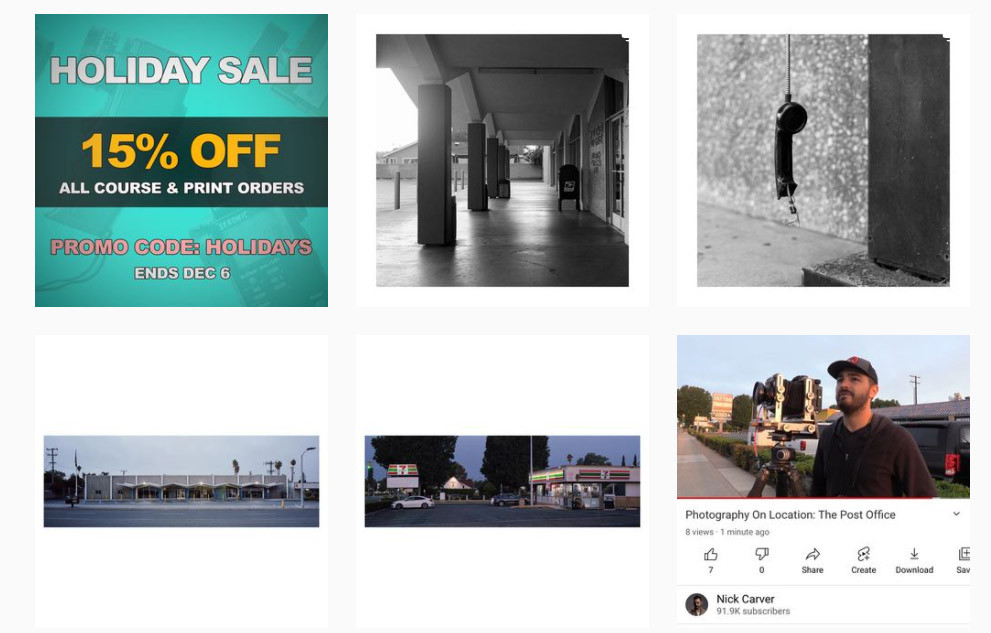 Holdfast Gear Black Friday 20% Off
Holdfast has been a popular brand making camera straps and accessories for many years now. They are mainly known for their signature dual camera harness called the "Moneymaker", which has been imitated many times since it's release. I use one for my wedding photography work when I'm wielding two cameras, and can't imagine working without it now. With many items that suit the classic style of analogue cameras and equipment, Holdfast gear has always been popular with film photographers. In a rare discount for the company, you can currently get 20% off camera straps, EDC collections, and more with the code "FRIDAY20" on their website. Check out the collections here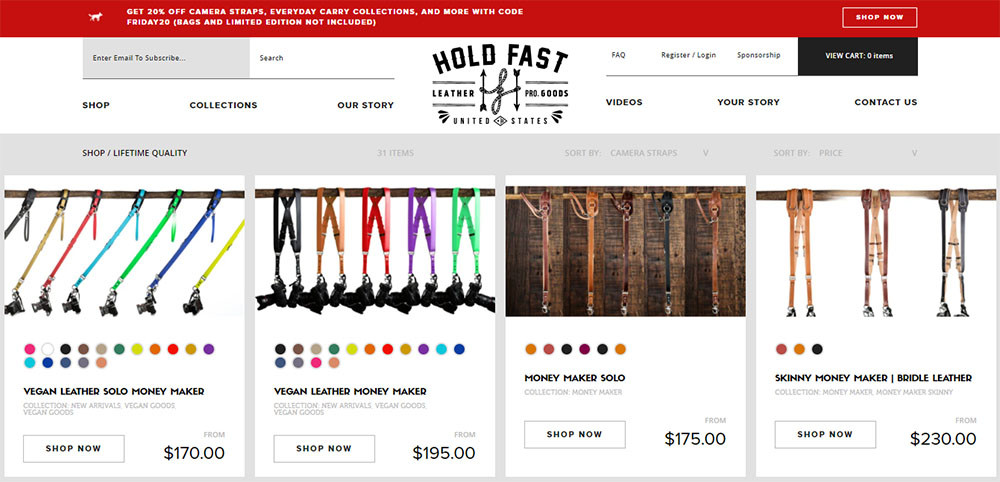 That looks to be most of what I've found by the time Black Friday has hit, I hope you found something in there useful! Drop a comment below if you've found anything else worth sharing, and depending on how this does I might do another round-up next year :-)
Happy shooting.