The Background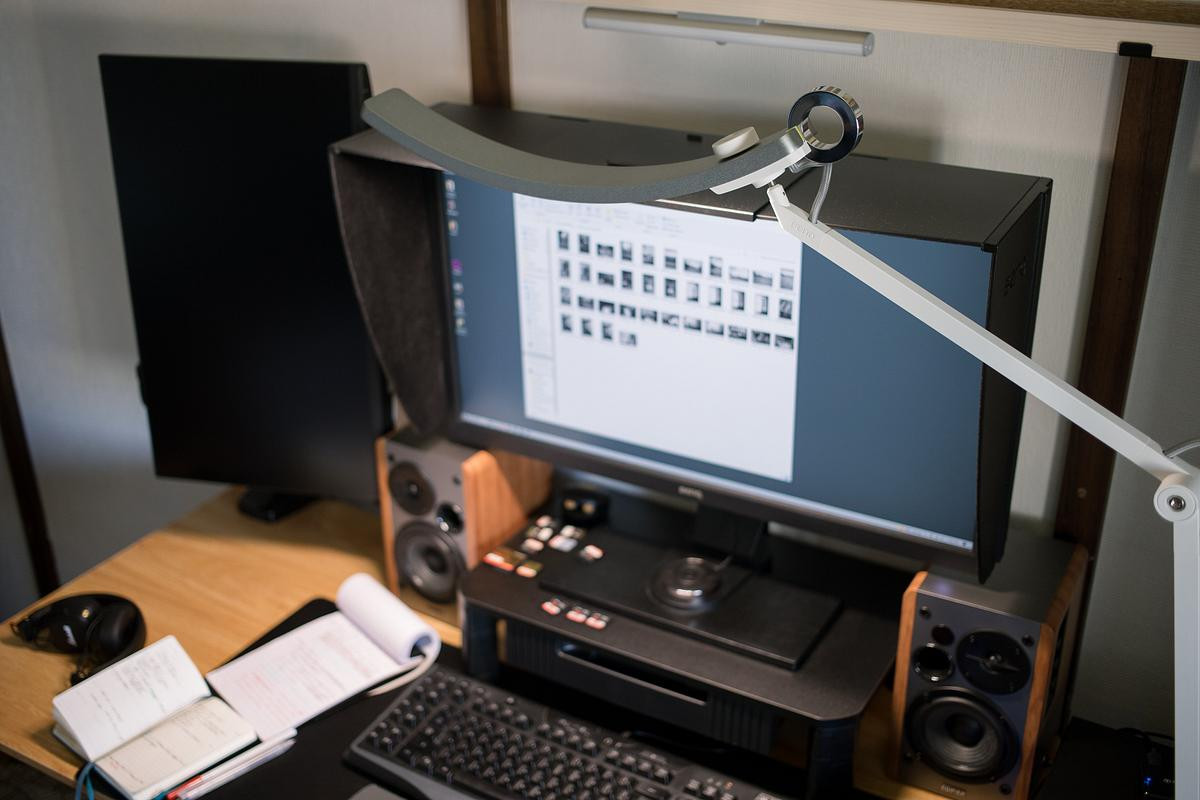 I've been using BenQ's SW2700PT as a photography monitor for some time now and have been perfectly pleased with it. It made some appearances over on the Youtube channel, namely in some recent videos related to photo editing and printing, as well as viewing said prints. Amongst other factors such as screen calibration, I had spoken about the importance of viewing prints under ideal lighting to check for colour accuracy compared to what you see on screen.
Shortly after this I received an email from BenQ offering to send me their WiT Desk Lamp for review, and inclusion in a follow-up video:
Since receiving the lamp it has become permanent part of my desk setup. The first benefit I find is for illuminating my workspace ( I generally have my small notebook nearby, or other pads I use to write up video outlines or scripts while editing or preparing. Secondly, I am easily able to swivel the lamp over to face my separate work desk, to use as a task lamp for jobs like sleeving negatives, servicing cameras, and looking at photo-books or prints. Lastly, I've also started to enjoy the E-reading feature, which softly illuminates my desk space without creating glare on the screen. This results in a more comfortable viewing experience when spending long hours at the screen.
Unboxing
Upon receiving the lamp, I unpacked it to find that it looked well-built with plenty of weight to the base (in use, I've found this great for stability, when extending the lamp to far reaching angles in different directions). The contents are well packaged, and the inclusion of power plugs for multiple regions was a nice touch.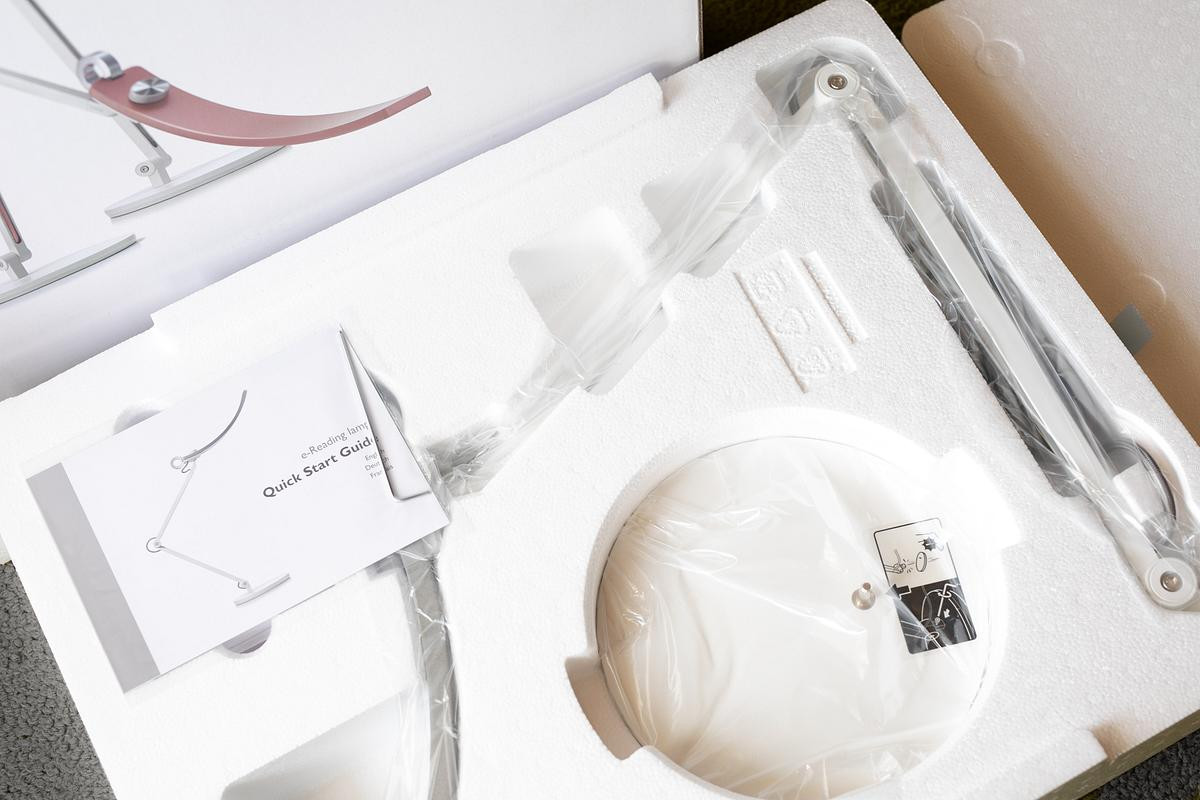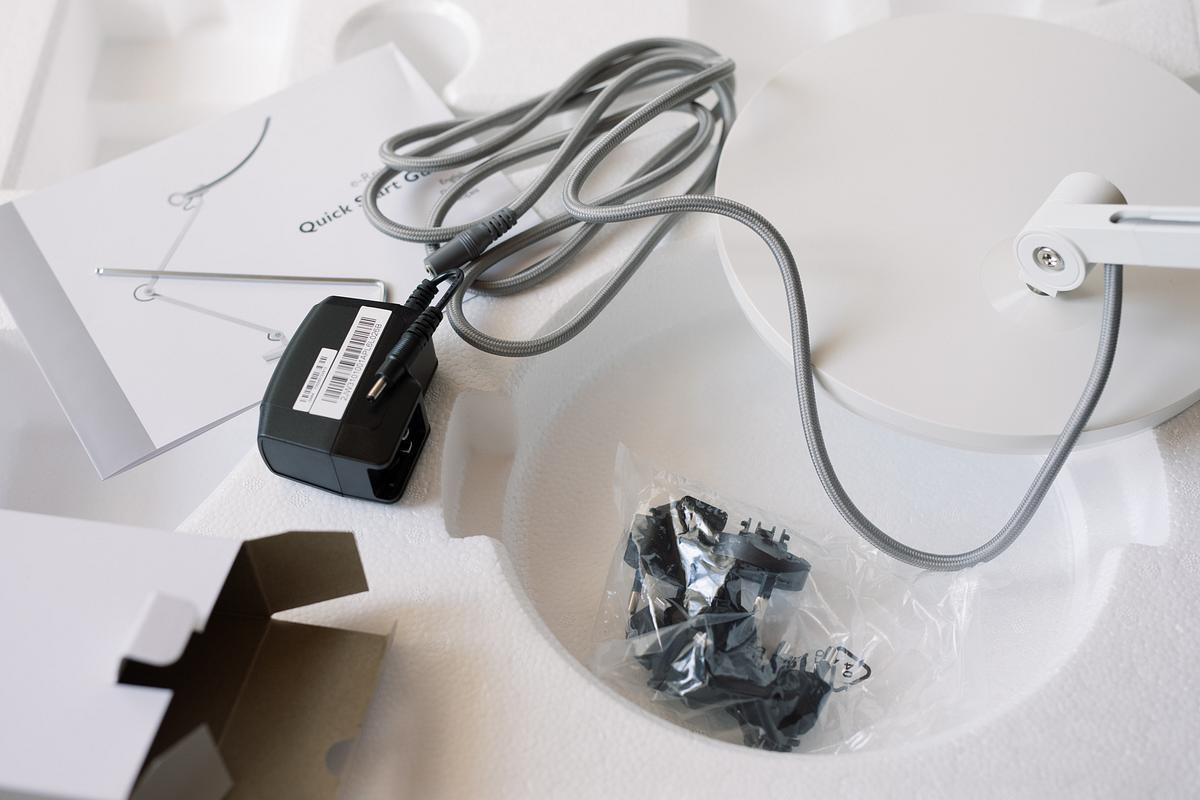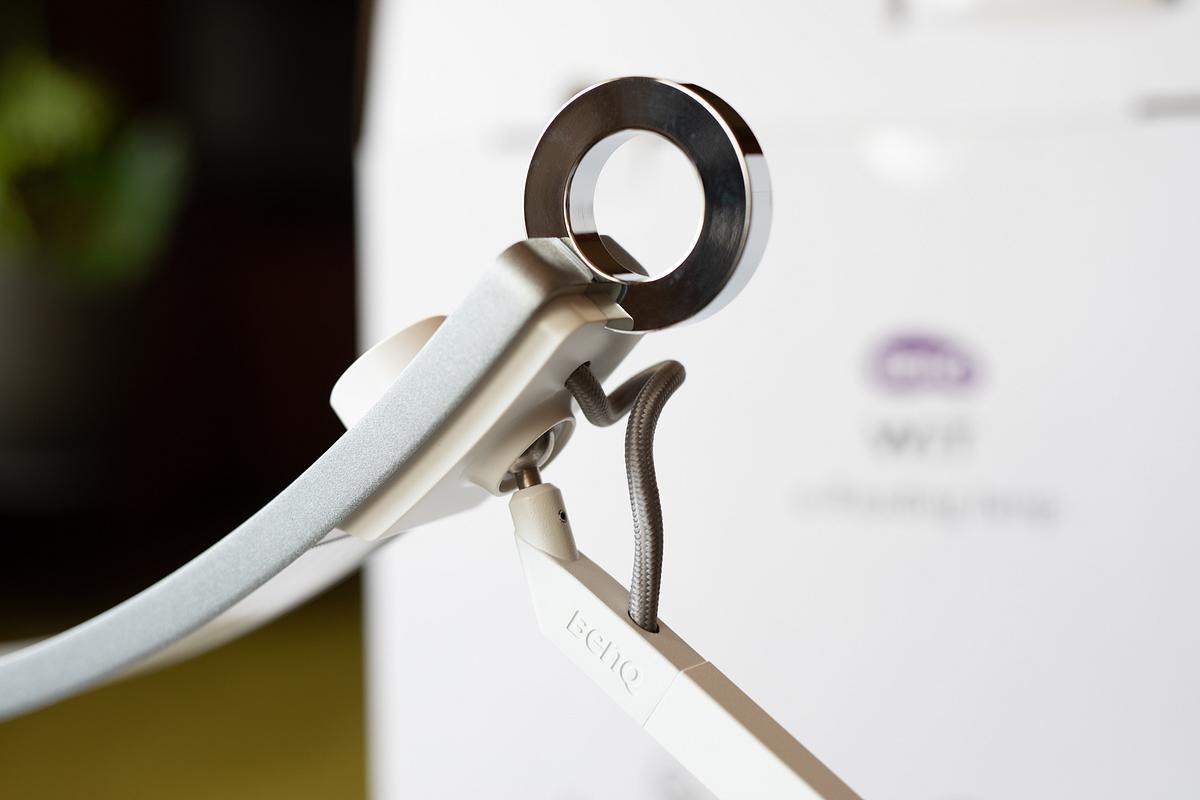 Design and Usage
One of the most intriguing aspects of the BenQ WiT is it's unique design. The curve of the main lamp section is purported to be based on a smile. Regardless of the motivation or intention behind this design element, I personally like the overall style of the lamp. I feel like it does something new in this field and could age to become a rather timeless look. 
The lamp unit is mounted on a ball-head to the articulating stand, which also swivels on the base. This allows versatility in setting up the angle, or switching it between multiple zones, as I do with my layout.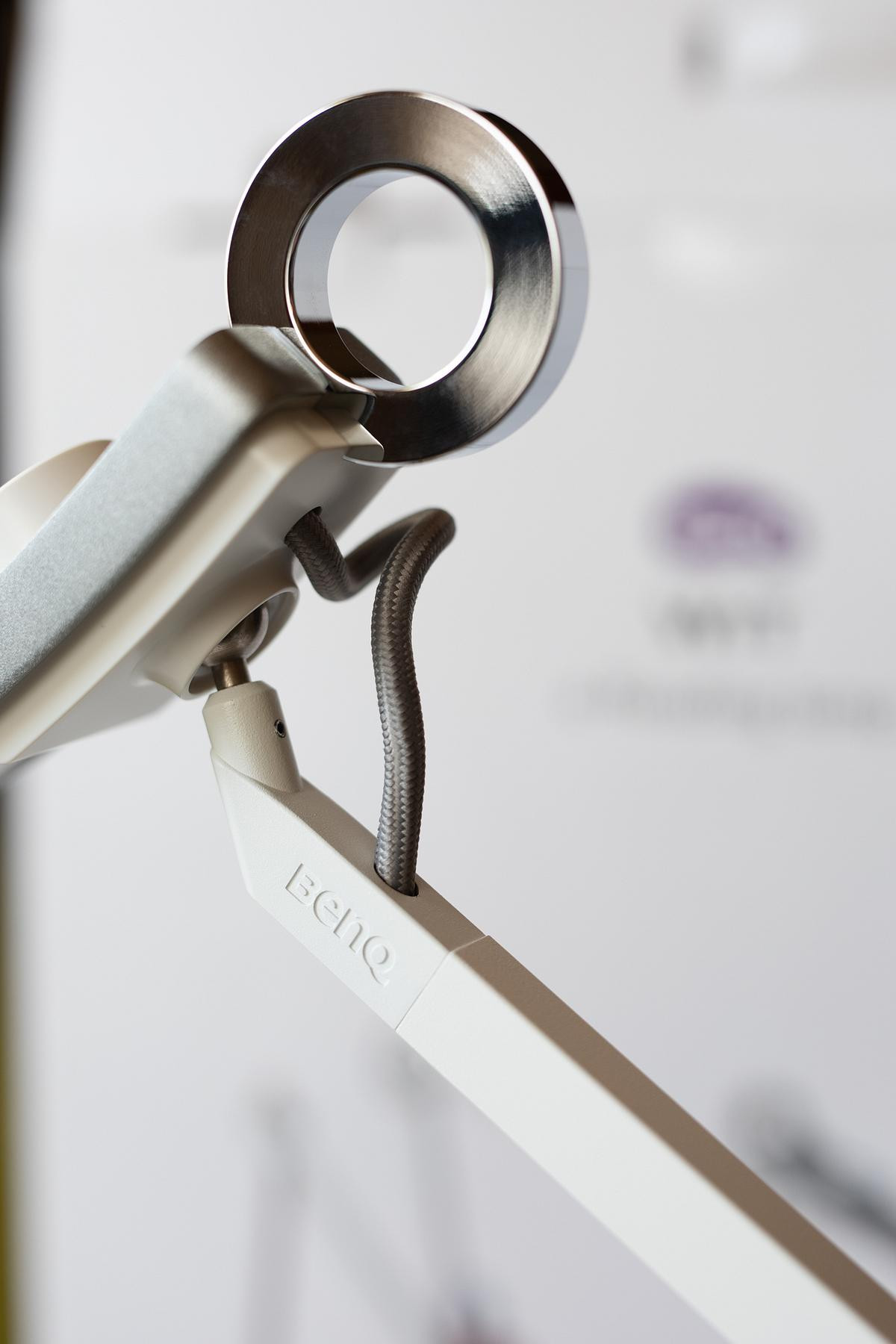 The silver ring functions as a touch button to power the lamp on or off, or to switch between modes. There is also a dial to adjust brightness or colour temperature. In the regular mode, colour temperature can be changed from cool to warm. The braided cable looks neat and durable, and is threaded nicely through the underside of the stand. My lamp had the silver head section, but it is also available in other colours. 
Honest thoughts
As someone who has a somewhat of a keen interest in the design of household items throughout the decades, I think this lamp is a great option in that aspect, while still being practical and of high quality. Having received a copy for review however, it is of course harder to be completely unbiased, as opposed to if I had paid the full price for the item. I can see that given the price point of $329AUD/$229USD; it certainly isn't for everyone, and there are probably some more affordable options on the market which could fulfil your particular requirements. If I was personally in the market though after having tried the BenQ WiT, I would say that it is worth the price, and I would keep it in mind if I ever wanted a second lamp or perhaps a gift for a like-minded creative type home office user. With a build that should last many years, great functionality and features, and a sleek minimalist design, I can say it's definitely worthy of considering amongst other options on your list. One thing I would wish for is a black version as opposed to white (who knows, they might release that option sooner or later?) 
If you want to hear more of my thoughts and see video footage of how I use the lamp, don't forget to check out the relevant section of my Youtube video listed below. 

If you choose to purchase the BenQ WiT please feel free to use my affiliate link below, which helps support my endeavours here and on the Youtube channel with a small commission per purchase, without costing you any more!
Product page on BenQ Website
I appreciate you checking in, and hope you do so again!